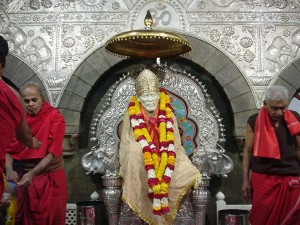 "Om Shri Satchitanand Sadguru Sainath Maharaj Ki Jai"
Kakasaheb dixit use to sit in meditation early morning according to Baba's guidance. During one such early morning meditation, he had the darshan of Vitthal.
After finishing his daily spiritual practice, as always he rushed towards Masjid for Baba's Darshan. He took his Sadguru Sai Baba's darshan. He didn't mention anything about the vision during his early morning meditation.
Shri Sai Baba smilingly said to him, "So,Vitthal Patil had come, isn't it? And you did met him, I am sure!"
Sai Baba continued with a Vital advice for the spiritiual aspirants,
"But mind you,that Vitthal is very elusive! Hold on to Him fast and fix Him in a place,forcibly or else He will slip out,if you are inattentive,even for a moment".
The supportive helps from Guru Sai Baba arrives.
According to Baba's teaching on meditation, we know that in initial stages, meditation on the form of Guru or God is quite helpful. Even the idol or picture of Guru or God is very supportive and helpful.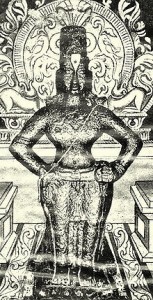 Same afternoon some one from another village visited Shirdi, with the intention of selling pictures of Vithoba of Pandharpur. To the joyful amazement of Kakasaheb Dixit the picture were exact replica of the vision he had during early morning meditation.
He instantly remembered Baba's words. With great devotion and gratitude towards the divine, he bought a picture and installed it in his shrine.