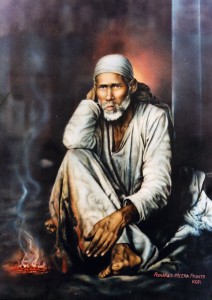 In last post we read about Shirdi Sai Baba's fondness for remembrance of God's name during night-time while sleeping.
Baba had a great fondness for chanting God's name. He ceaselessly repeated "Allah Malik".
Sai Baba would often make his devotees hold a Naam-Saptah (Chanting and remembrance of God's name for a week). This would go on in front of Him continuously day and night.
Once Baba asked Das Ganu to start a Naam-Saptah. Das Ganu replied, "Yes, but Vitthal must appear to me".
Listening to this, Shree Sadguru Sainath Maharaj put his grace bestowing hand on Das Ganu's chest and assuring him said, "Yes, yes Vitthal will appear in form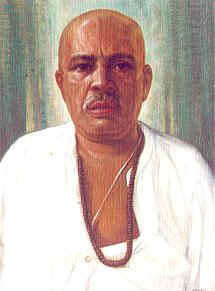 before you; only the devotee must have faith".
Baba continued, "Dank Puri(Dakore in Gujarat) of Dakurnath, or Pandharpur of Vitthalraya, or Dwarka of Ranchod, everything is in Shirdi itself. You do not have to seek for them far away.
"Is Vitthal going to appear from a secret place? He will incarnate in this very place for you, Vitthal is always moved by his intense love for his devotees".
"Pundalik had won over the lord of the lords by his devoted service to his parents. Vitthala stood resting on a single brick, just for the love and devotion of Pundalik".
With these Assuring words of Baba, the gracious and soul-elevating Naam Saptah proceeded in Shirdi, much to the joy of Baba and devotees.
When the Saptah ended. According to the words fallen from Baba's mouth. The fortunate Das Ganu did have the darshan of the form of Vitthal in Shirdi.
"Om Shri Sadguru Sainathaya Namaha"