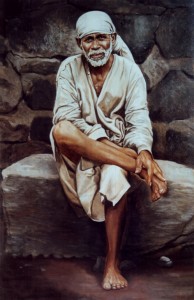 Sai Baba had a great fondness for chanting Gods name. Ceaseless repetition of " Allah Malik " was His constant companion. People would listen to these words slip out of Baba's mouth several times in a day.
There is a very interesting mention of Baba's love for the remembrance of Gods name during the night-time. For a short period, Sai Baba used to sleep on a very narrow wooden plank. This leela of Shirdi Sai Baba amazed the people very much. They tried to watch it, even though He discouraged this act of theirs. So, Baba broke this wooden plank and threw it away.
Much later, once while talking with Kakasaheb Dixit, the compassionate Guru talked about the greatness of sleeping on that very narrow wooden plank. Immediately this devoted Bhakt of Shirdi Sai said, "Baba, if you like such a plank so much we can get it made for you."
Baba replied with tender compassion, "How can I sleep alone, leaving Mhalsapati below. I am alright below as I am."
"I will suspend another one besides Yours, for Mhalsapati to sleep on it." replied Kakasaheb Dixit.
Baba explained, "Can anyone sleep on a plank without having many virtues? Sleeping on such a plank is not easy. It is only possible for him who can drive away sleep and keep his eyes open.
" Before sleeping, I sometimes tell Mhalsapati, Chanting of God's name ceaselessly goes on in my heart, put your hand on my chest and see for yourself. If I happen to fall asleep,
wake me up.
"Even this he cannot do. He himself gets drowsy and falls asleep. His hand becomes heavy as a stone. Then I have to wake him up calling out 'Bhagat', then with a confusion and a fright he gets up.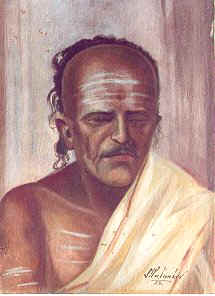 "One who cannot sit with awake-ness, steadily on a ground, the man who is a slave of sleep. How can he sleep on height?"

Shri SatChitAnand SadGuru SaiNath Maharaj Ki Jai.
Here we saw wonderful way of teaching of Shirdi Sai Baba. 3 Tips we received are –
Sai Baba shows us chanting the God's name is important, encouraging us towards this great deed. As we will find on many other occasions in many other stories, Sai Baba encouraged the Chanting of God's name or Naam Japa, or Naam Smaran to different devotees of their respective loved deity or loved form of God.

Baba shows His compassion towards His devotees. For His devotees, in this case Mahasapati, He says how can I leave my devotee. I stay by the side of my devotees.
The Guru also points out towards the alertness we should have on our own self, while we think we are awake. How our inner eye should be open all the time. Try to get rid of the slavery from sleep while you think you are awake and acting.
Feel free to share your thoughts in the comments section.
Bhakt means Devotee
Bhagat – Baba used to call Mhalsapati as Bhagat.