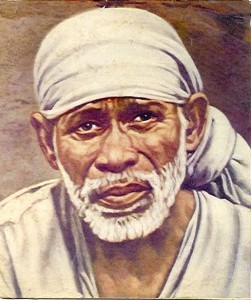 Shree Ramananda was a recognized saint. Once, one of his disciples, Kashinath Kande Rao Garde put forward his pious desire to visit the great contemporary saints.
He approach his Guru and asked him to give some names and address of such great saints. so that he can attend to their sacred presents, get their blessings and benefit from the divine compassion and love that they constantly emit.
Pleased with the disciple's noble request, Shree Ramananda began to give a list.
After few names he said, "I have visited a divine embodiment at Shirdi. He is known as Shri Sai Baba. He is a jewel among all the great saints. He is fully empowered incarnation. He is the pilgrim among the pigrims. Taking his darshan is like taking the darshan of all the saints. There is no exaggeration about this.
Listening to this advice of his Guru, he visited Shirdi had the darshan of Sadguru Sai Baba and his soul got sanctified.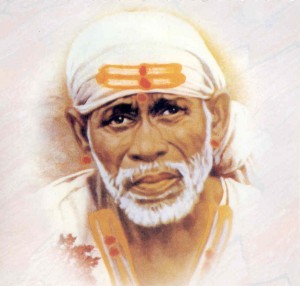 Indeed, to be in presence of Sai Baba and the sacred Shirdi is a wonderful experience for our soul. The divinity and sacredness that we feel in Shirdi even today is nothing less.
Baba's presence we can be felt any place, anytime if we remember our Guru Sai Baba with love. We just have to call on Baba or sit and pray in front of His picture or idol. The grace of Baba manifest instantly.
Baba is within us. To awakens Baba's grace,
A deep love for Baba
Visiting Shirdi
His constant remembrance
Reading and sharing His stories
Singing His holy name
Singing of the bhajans describing His wonderful glories
Are some of sure and simple ways. So, let us pray to Baba with intense love that we may do such activities each and everyday.
This Short story of Shirdi Sai Baba is a part of a group of stories or a category – Dictum of evolved souls.