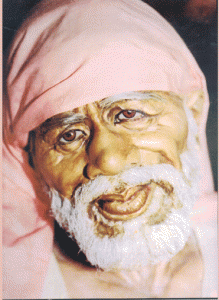 Om Shri SatChitAnand SadGuru SaiNath Maharaj Ki Jai!
Om Shri Sai!
In the beginning most of the people in Shirdi thought of Sai Baba as mad Fakir. They would see this Fakir in various strange moods. He would be seen laughing at himself. He would be seen talking with somebody. Sometimes, he would be seen angrily scolding somebody, while the onlooker didn't see anybody in front of Him.
During those days a great soul named Devidas, with a radiant face used to live in Maruti (Lord Hanuman) Temple, in Shirdi. He was revered by many people of Shirdi, as a saintly soul and a Guru.
This Devidas recognised Sai Baba as a Divine Soul. He told to the villagers,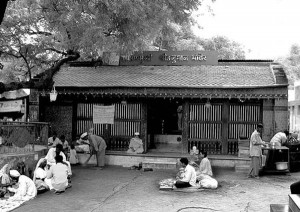 "This Fakir whom you consider to be mad is a Divine Soul. He is peerless. He transcends all deities. This is the Divine power that has come to uplift the world."
After this proclamation of Devidas, some people of
Shirdi who had respect for Devidas started respecting Sai Baba.
Sai Baba seldom spent time with people or communicated with them. Though with very few He would sit and chat and spend some time. Devidas was one of those few, in the earlier days in Shirdi.